Taadi Street Auto Show: The automobile industry in Ghana has seen significant growth in recent years with the world now leaning towards green energy, where there is a rise in demand for electric cars.
Auto shows have always been a pillar of the automobile industry, providing the avenue for industry stakeholders to connect with their customers and showcase new inventions and already existing products on the market.
ADVERTISEMENT
Taadi Street Auto Show since its inception in 2019 has been the bedrock of showcasing nonpareil innovation and bringing car lovers and its enthusiasts together. The maiden edition was filled with fun and lots of excitement. The BMW club in Takoradi took centre stage in the event with their stunts displayed to the pleasure of all attendees.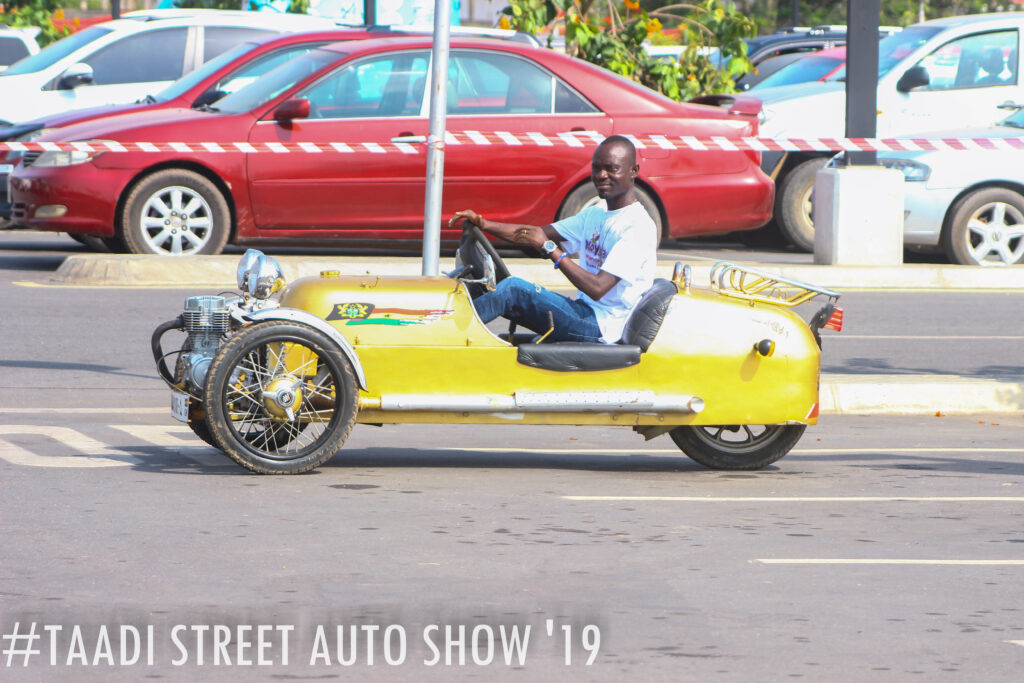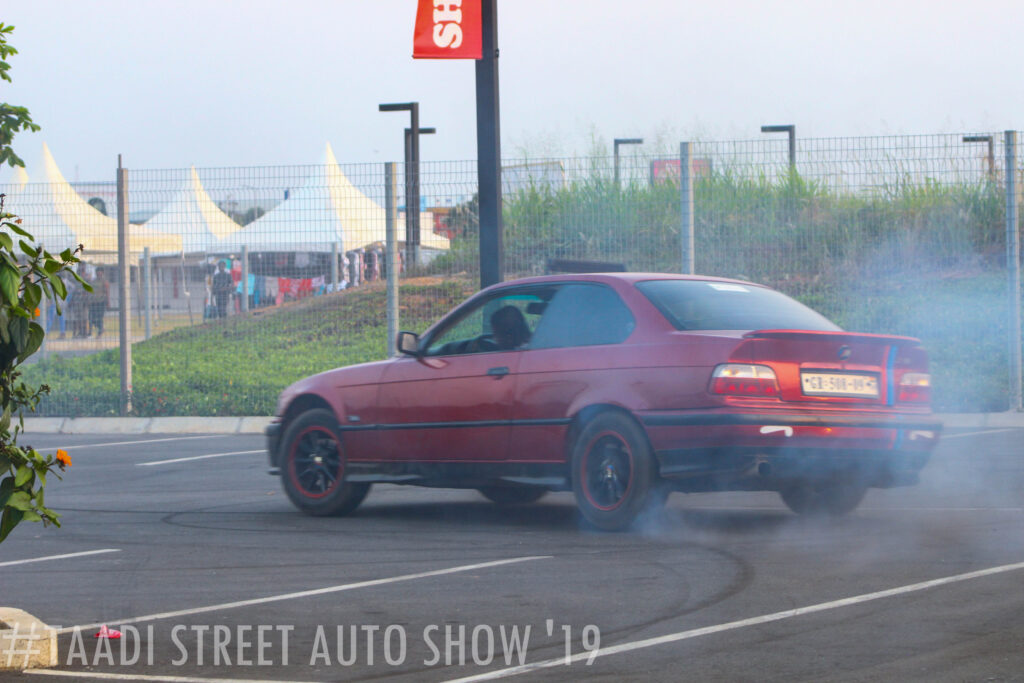 The only local carmaker in the region, ASIDU – The Inventor, also graced the event with his magnificent, yet, prototype eye-catchy cars.
ADVERTISEMENT
The second edition which took place in December 2020 had a tweaked format to the maiden edition. A street procession starting from Sekondi Independence Roundabout (Enamase) opened the event.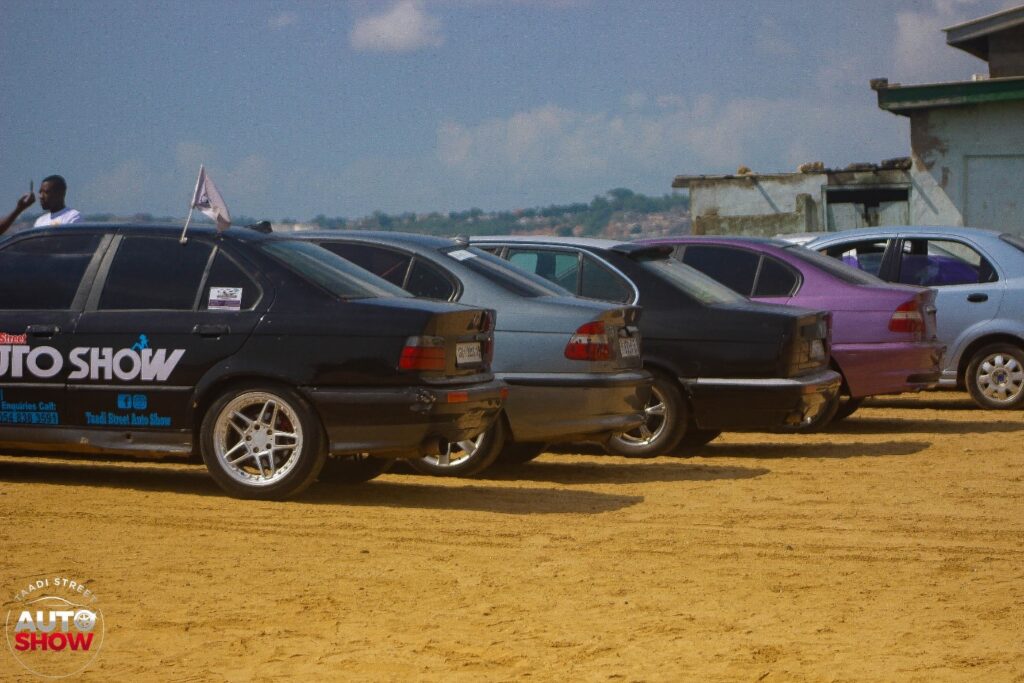 The convoy moved through some principal streets in Sekondi-Takoradi and conveyed at the Takoradi mall where there were stunts, car education, and music performances facilitated by Music Pharmacy, a Takoradi-based "interactive marketing bureau" – focused on connecting talents, communities, media, brands, and technology through music.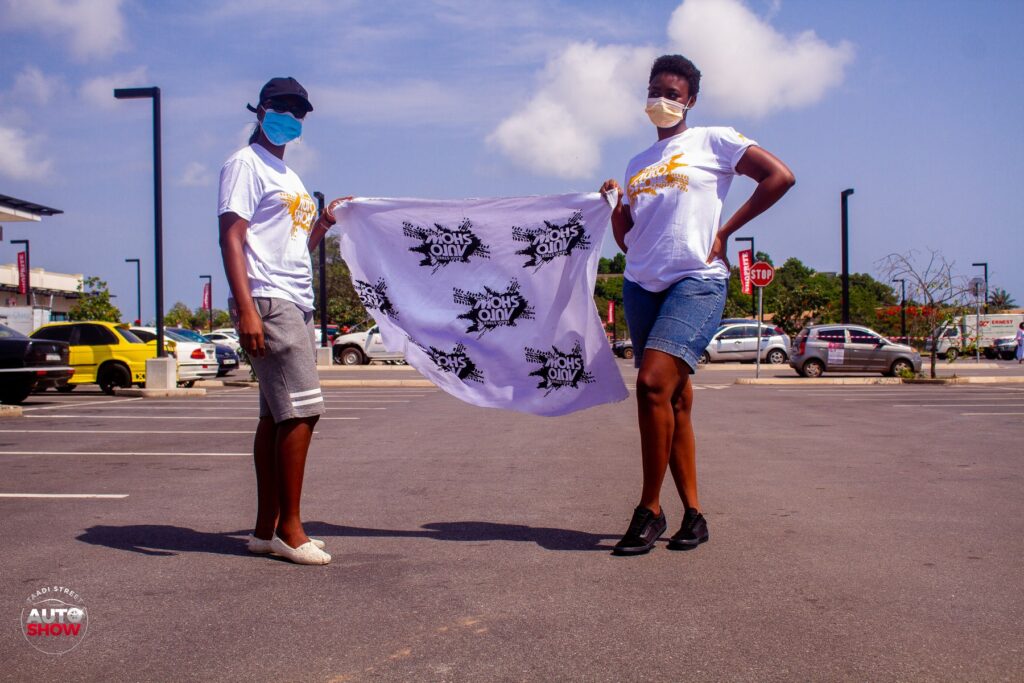 ADVERTISEMENT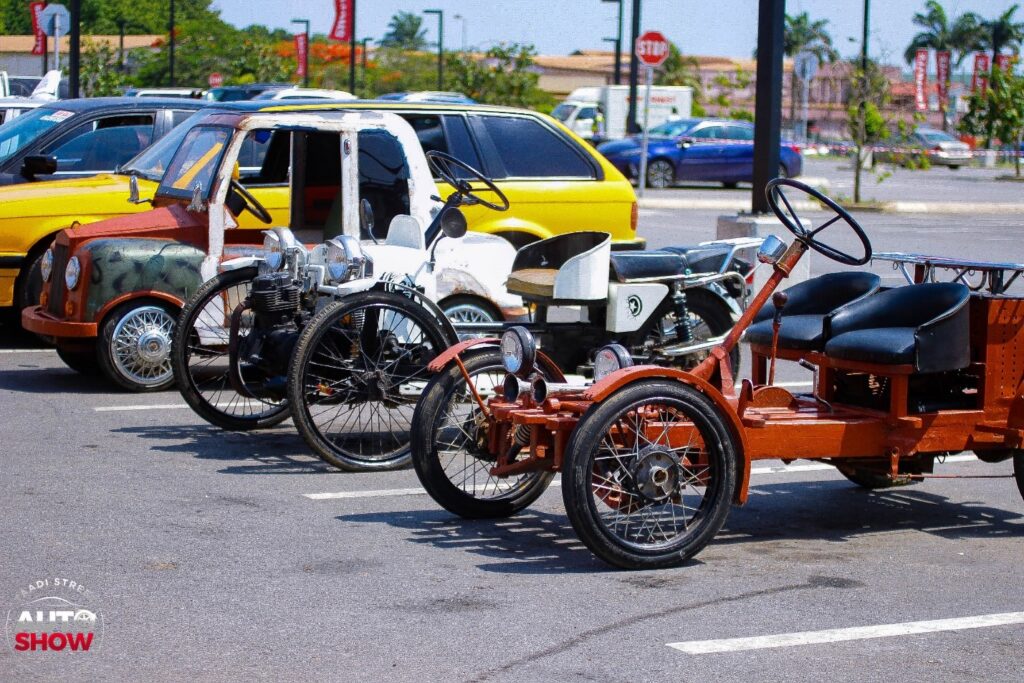 The third edition of the "Taadi Street Auto Show" will showcase over 75 cars from over 20 brands inclusive of some of Ghana's finest and rarest classic cars. This year's edition themed "Own Your Wheels" will be a 2-day event experience that will take place on the 11th and 12th of December, 2021 at the Takoradi Shopping Mall.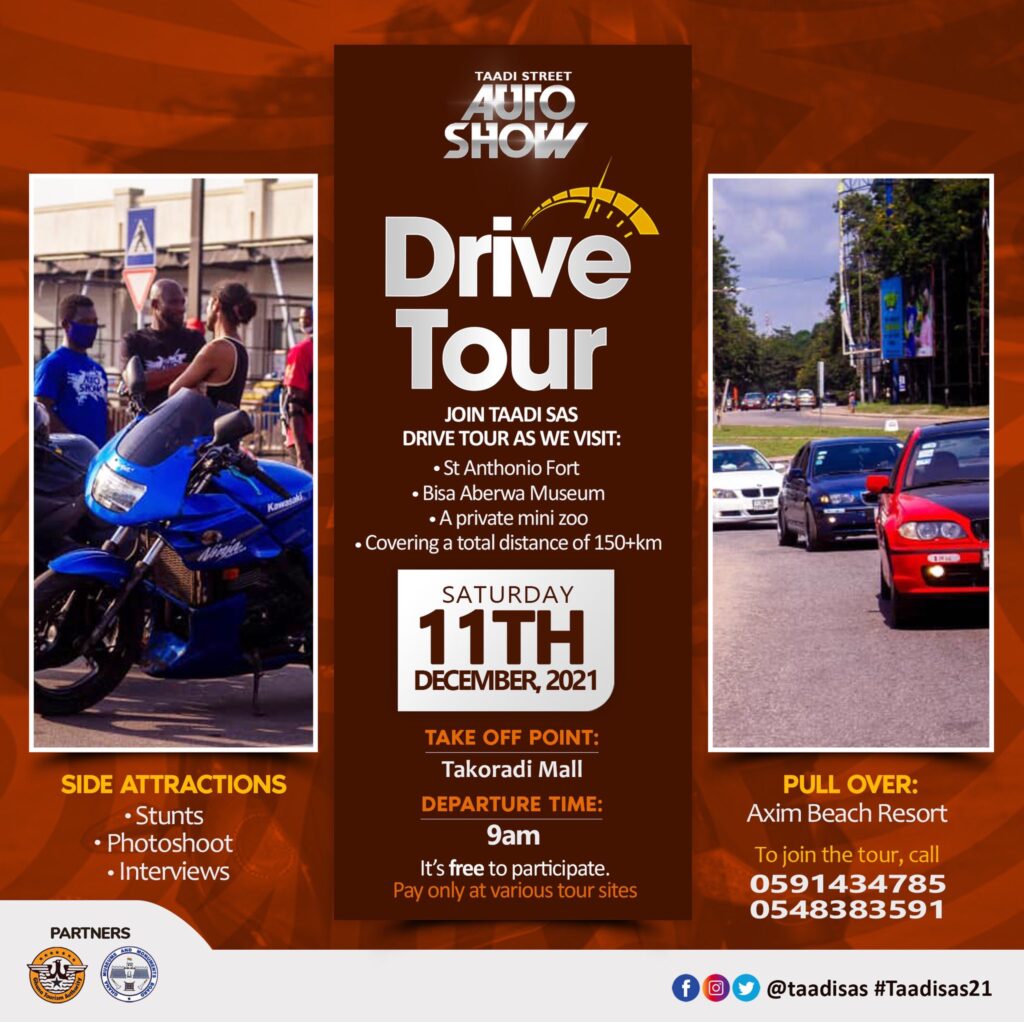 The first day will begin with a "DRIVE TOUR", for both car and bike owners and all car and biker groups. Every car lover will be entertained to their heart's content.
ADVERTISEMENT
One of the crown jewels of this show, however, is the "Drive Tour" – A convoy which will visit selected tourist sites in the Western Region aimed at promoting eco-tourism and discovering hidden treasures of the Western Region seldomly published to the world, in a remarkable collaboration with the Ghana Tourism Authority and The Museums and Monument Board.
The final day of the Taadi Street Auto Show will begin with car sales and exhibitions and also feature other automotive establishments offering various services. It will be a day dedicated to showcasing stakeholders of the automobile value chain which includes car dealerships, financial institutions (auto loans), insurance companies, spare part dealers, accessories, lubricants, and others.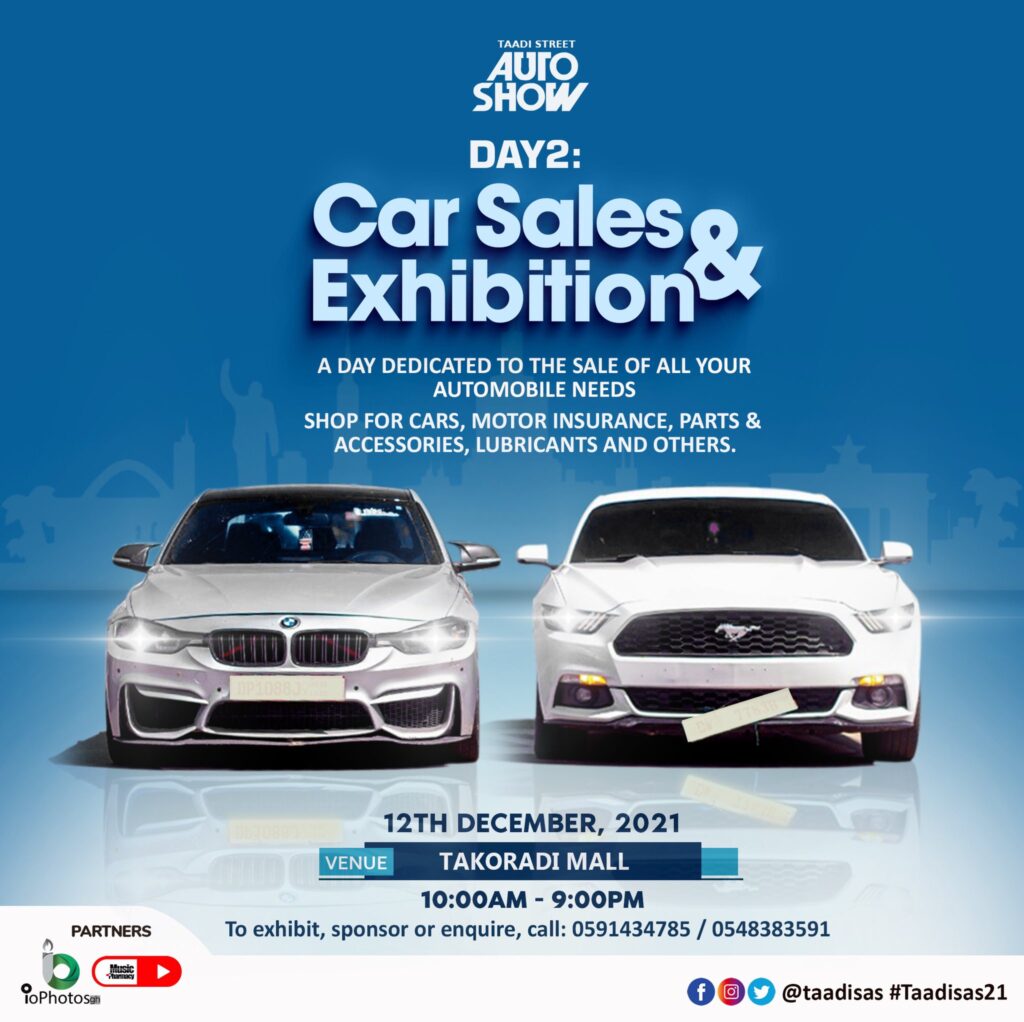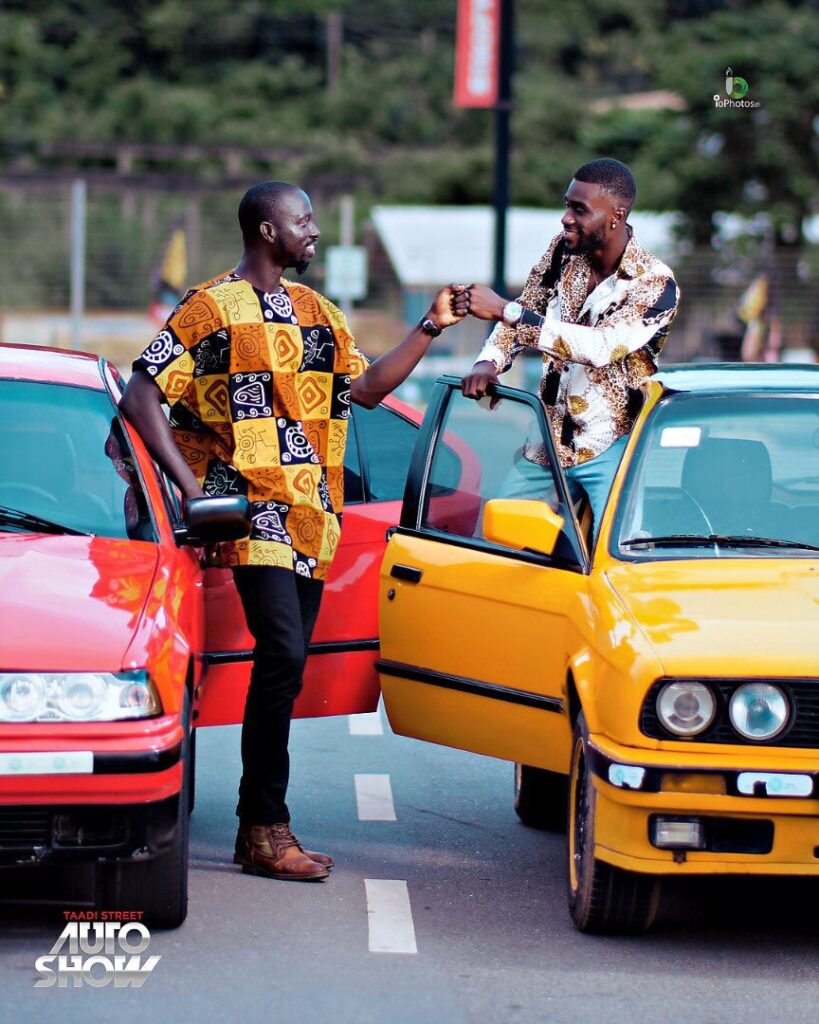 The show would be interspersed with many fun activities ranging from stunt rides, free car wash, and a test drive of various cars with your favourite celebrities. Exhibitors will offer tips on the best way to acquire your dream car, desired insurance, maintenance and servicing requirements, road safety, safe driving skills, and how to simply make your car serve you better. This part will take place on Sunday, 12th December at the Takoradi Mall where it will be the ultimate weekend stop shop for all automobile needs.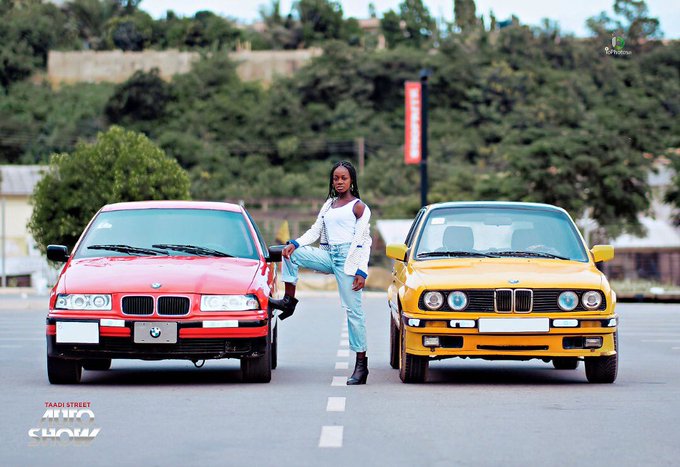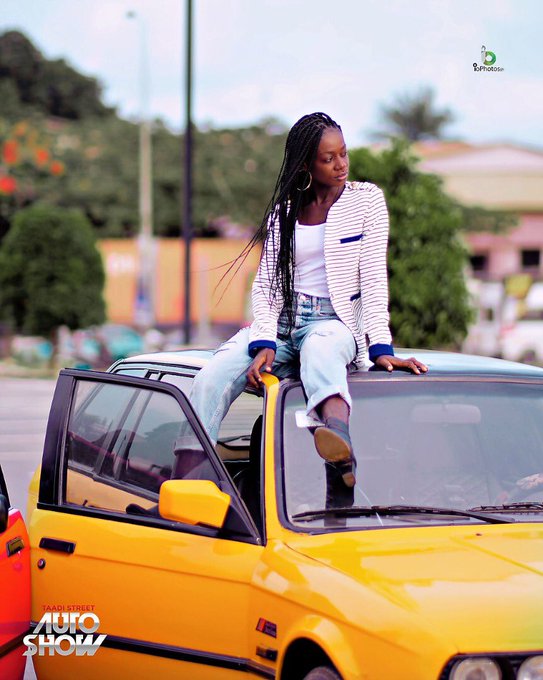 Patrons are guaranteed a very packed long weekend with unbridled fun and activities. Automobile enthusiasts, passionate lovers of cars, and those with an uncompromising quest for Auto shows would have their thirst overwhelmingly satisfied with the amazing display of assorted models of automobiles ranging from SUVs, Salons, luxury cars, convertibles, and other top range cars.
ADVERTISEMENT
On display will be vehicles representing all brands of automotive history including cars presented by private collectors and some of Ghana's best car clubs. These extraordinary vehicles and more will all be available for viewing at the 3rd edition of the Taadi Street Auto Show. This is one of the major reasons you have to be in Takoradi this December if you are a car or bike enthusiast. A memorable experience you need not miss.
Taadi Street Auto Show is organized by Flynt Automobile (an auto tech start-up), with the Ghana Tourism Authority, The Museums and Monument Board, Music Pharmacy, The Tribe, Bel Aqua, IO Photography, Zulsad Digital Services, Radio Premier, Alan Beach, Takoradi Mall, Nii Jay Artworks & Solid Farms as its respective annual partners and sponsors.
Follow Taadi Street Auto show on all social media platforms @Taadisas. For inquiries and more information, contact 0548383591 / 0591434785.