African Music festivals, arts showcases, and music business conferences have become a great inlet into the arts and cultures of the societies that host them while offering great potential to local economies and countless business opportunities for African artists to grow their brands.
As the vaccine to combat coronavirus becomes more widely available and people begin safely gathering in groups again, festival and concert announcements seem to be pouring in all at once. Unsurprisingly, musicians and artists are anxious to get out and connect with their audiences, and the feeling is mutual with audiences who want to go out and experience the communal magic of live music after being isolated for so long.
ADVERTISEMENT
African music festivals are just the place for authentic African musical connections, offering a combination of Africa's heritage, legendary performances, and Afro-vibes that remind you how to groove. Whether you're in the mood for a one-day afro beats musical extravaganza or a month-long festival trip across Africa, this list will help you craft an unforgettable African experience.
Festivals scheduled for this summer and beyond are especially going all out in order to celebrate the return of music, art, and culture to their stages. You can expect epic adventures, outdoor camping, and a combination of sights, sounds, and cultures at almost any music festival in Africa.
We have line-up Africa's most iconic music festivals from bucket list-worthy events of stars to the biggest urban music beach festivals. Need pre or post-summer concerts and festival plans? Music Pharmacy News got you covered. If you haven't been already, I'm sure a trip to Africa or other African countries is already on your radar. Here are some of the best music festivals in Africa you should add to your bucket list which is worth catching a flight for.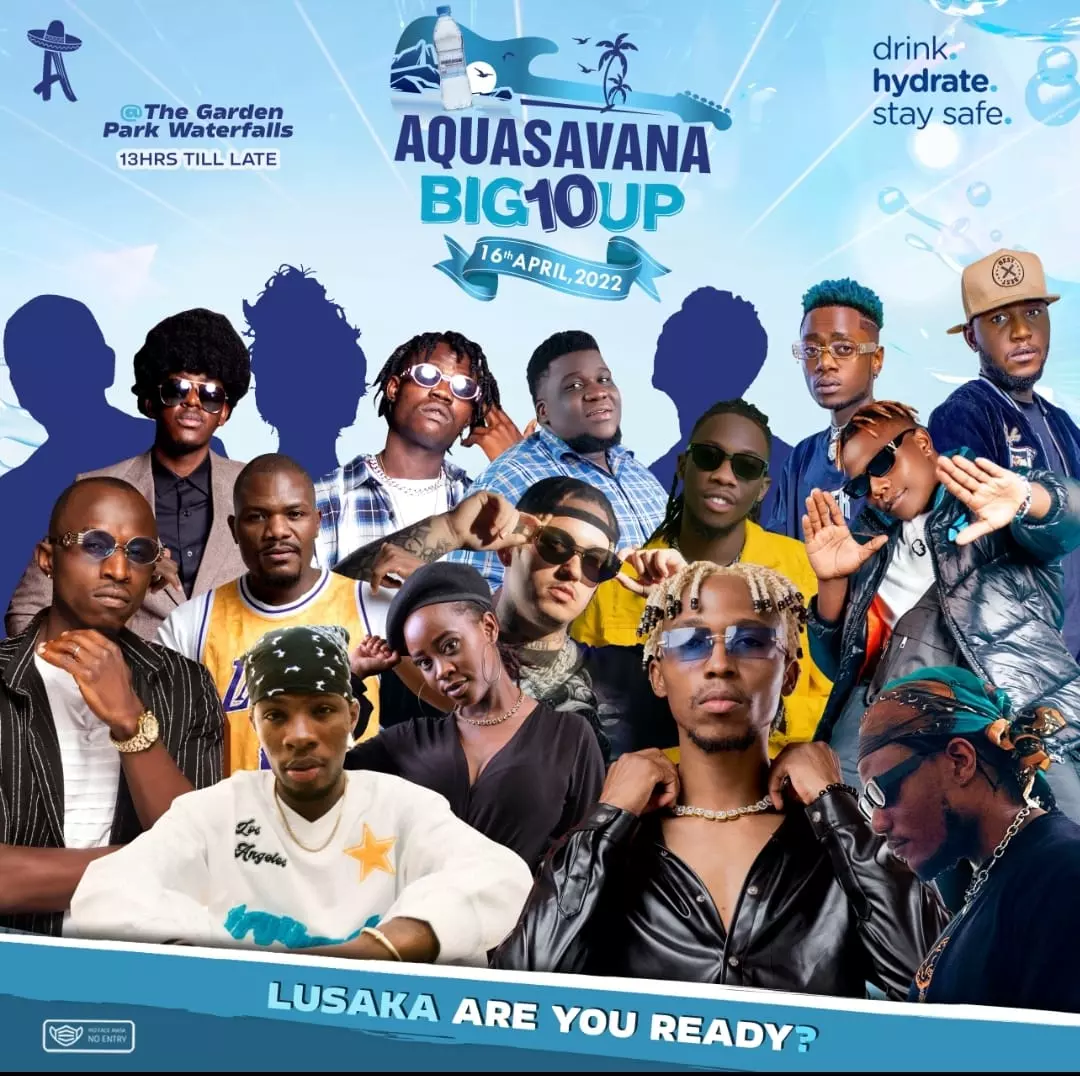 1 – Big10UP AFRICAN MUSIC FESTIVAL -16th April 2022, Lusaka – Zambia.
The Big10Up Festival is an iconic event on the national festival calendar with a long and proud tradition of celebrating the best of African music. This much-loved festival attracts an audience of not less than 10,000 people of African Indigenous and non-Indigenous people from all over the world who descend upon Zambia to take part in a program of music, traditional arts, and cultural arts activities in a long weekend in April/March each year, welcomed by the traditional owners – Amigos Entertainment.
ADVERTISEMENT
The Big10Up has featured some of the biggest, top-charting artists in the music industry including Mr. Eazi, Burna Boy, and most recently, Fireboy DML as headline acts. This year's Big10UP will happen at The Garden Park Waterfalls, Lusaka headlined by Zambia's Yo Maps and Joeboy from Nigeria. Follow Amigos Events on socials to sail along with this captivating event.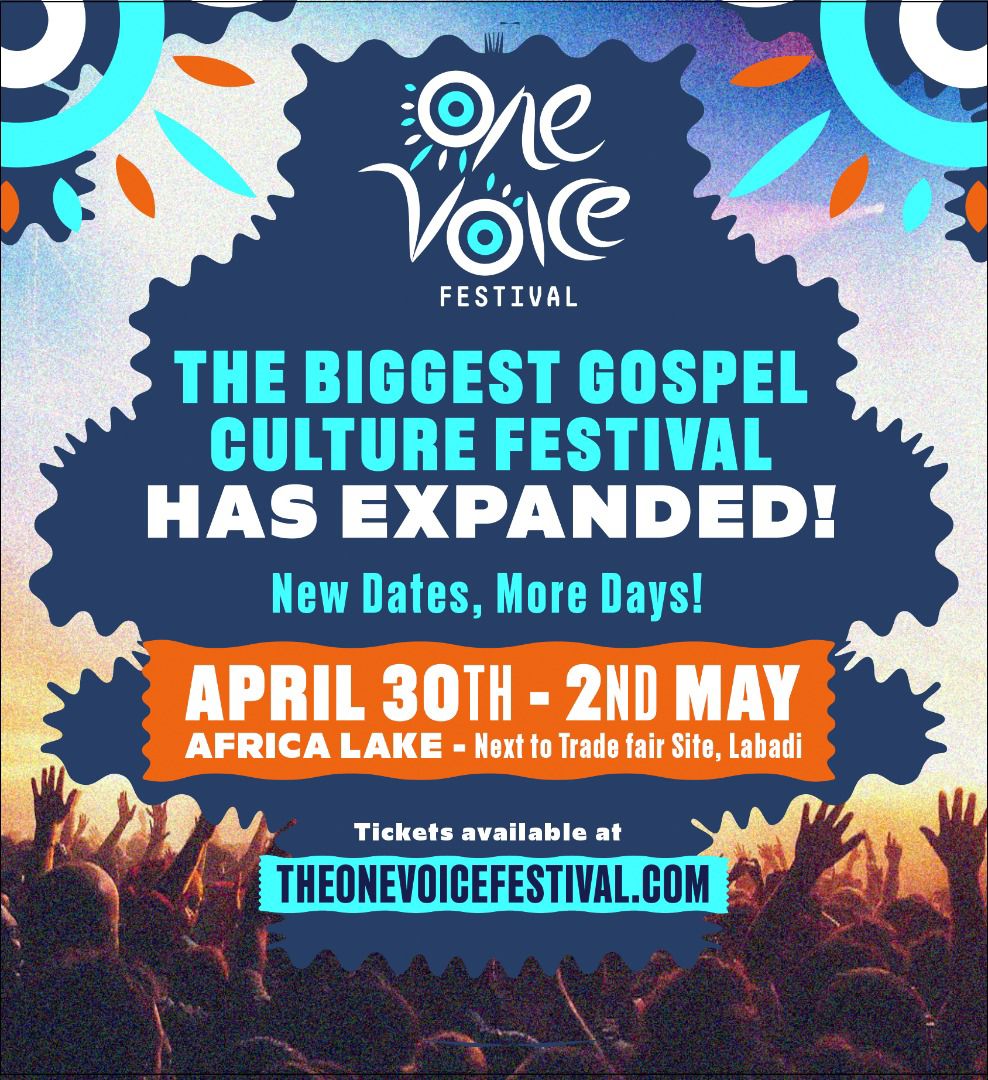 2 – ONE VOICE MUSIC FESTIVAL – 30th April – 2nd May 2022, Accra – Ghana.
The Ghanaian Christian faith community is set to experience its first multi-day festival which promises to celebrate something not usually associated with the community; Christian Culture. The "One Voice Festival" set to take place over a two-day period will celebrate faith and community through music.
The maiden edition of the event will take over the city for two amazing days of great live performances, entertainment, and community empowerment on Saturday & Sunday, 23-24 April 2022. A series of immersive activities will be curated to amplify the Gospel culture including;
ADVERTISEMENT
The Talking Place – A series of panel conversations and presentations by influencers, coaches, and experts on key topical points. The Prayer Place – An intimate and devoted space for lifting prayers to the Most high. The Word Lounge – A dedicated area to host spoken word enthusiasts, fans, and talents. The Digital Lounge – An installation of digital props, art, and gadgetry to immerse festival-goers into entertainment technology.
The Kids Arena – A playground with games and toys to provide entertainment and engagement for kids. The Faith Exhibition – A curation of works, displays, and materials of multi-denominational Faith-based organizations.
A collection of gospel music's biggest names from around the world have been lined up to deliver magnifying music performances in worship, exhortation, praise, and more. Patrons can pre-sign up for early bird discount tickets from the official event website www.theonevoicefestival.com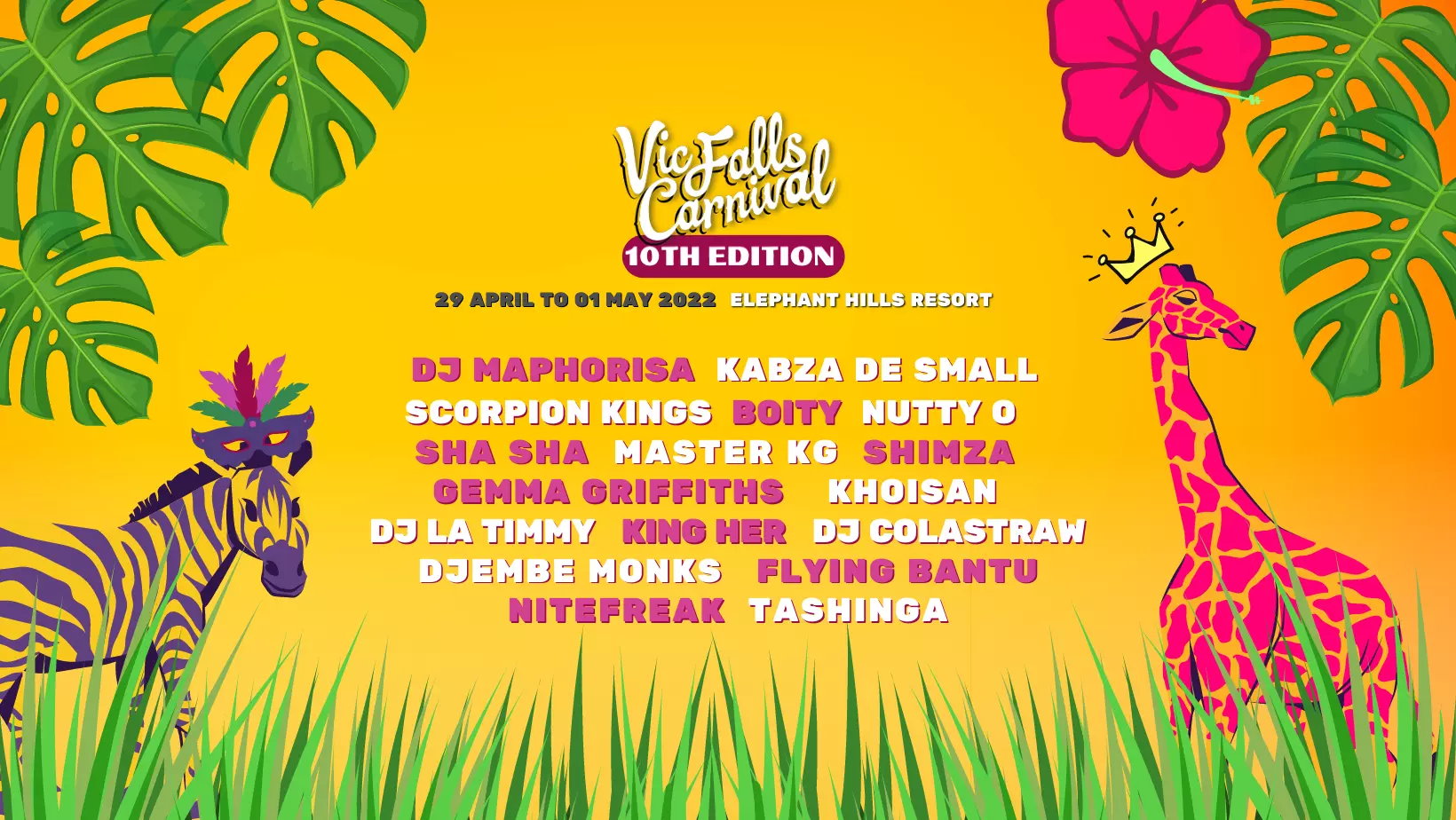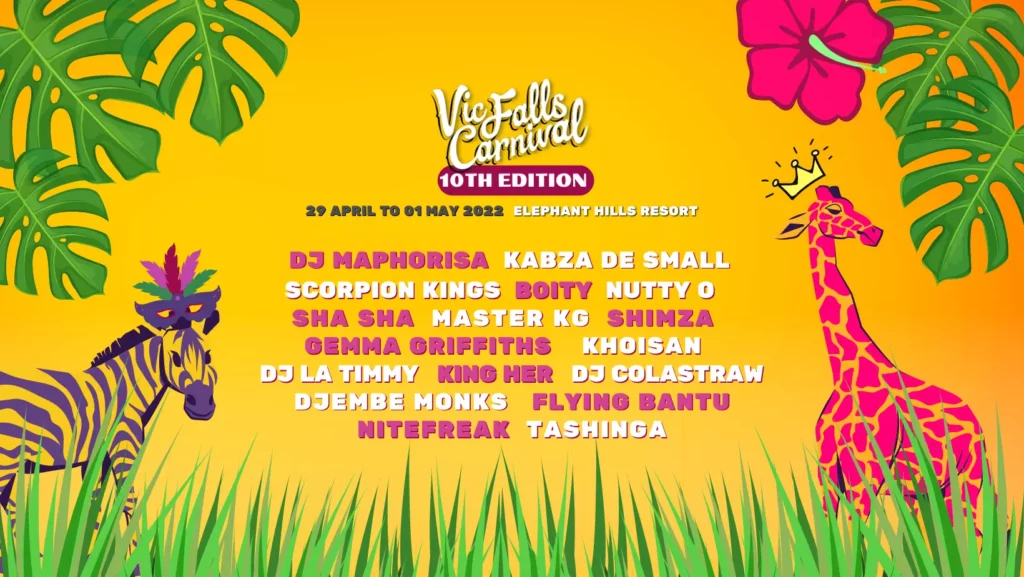 ADVERTISEMENT
3 – VIC FALLS CARNIVAL, 29 April – 1 May 2022, Victoria Falls, Zimbabwe.
Vic Falls Carnival is one of Africa's biggest celebrations of its diverse Music, Arts & Culture. A once in a lifetime experience set in one of the Seven Wonders of the World.
Cited by The Huffington Post as an experience that will "top your bucket list", not only is the setting spectacular, the adventure non-stop, and the crowd a mix of local and international music fans, the line-up is an insane combination of phenomenal acts.
Over three days, an eclectic program of artists from Zimbabwe, Zambia, South Africa, Botswana, Mozambique and Namibia bring their beats to the falls, alongside entertainment like fire breathers and traditional dancers. You will spend your days bungee jumping or white water rafting and your nights dancing to unique sounds. Don't miss the steam train and secret bush party on the first day!
One of Africa's most exciting festivals, The Vic Falls Carnival, returns in 2022 for a once-in-a-lifetime long weekend experience from 29 April – 1 May 2022, Victoria Falls, Zimbabwe.
Keep an eye out on socials & www.vicfallscarnival.com/the-festival/ for more details.
ADVERTISEMENT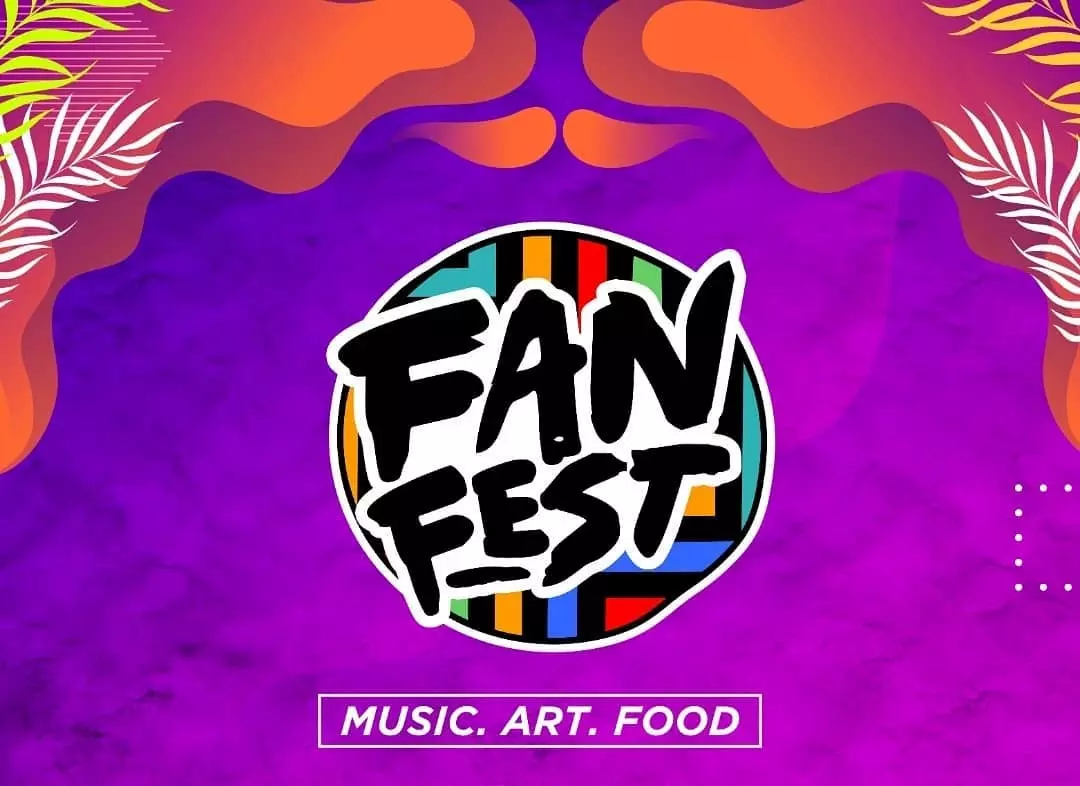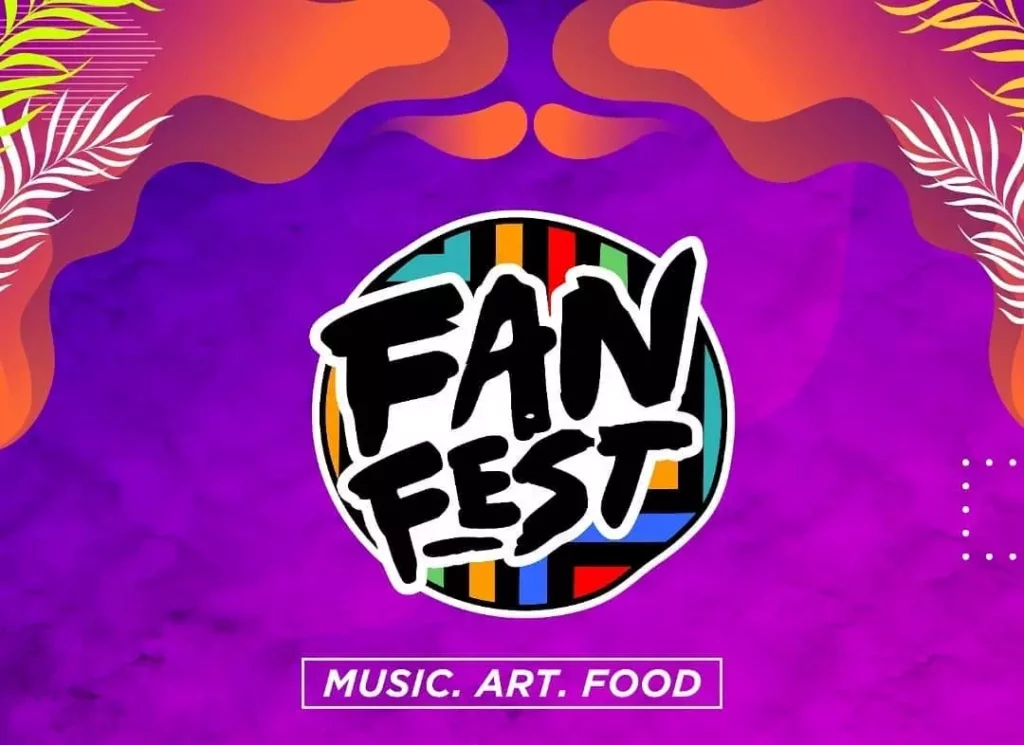 4 – 3 MUSIC FANFEST – 24 May 2022 – Accra, Ghana.
Are you ready for a day event combining live music, outdoor activities, street art, food fashion, and other components into a single loud and exciting conclusion? From early morning to late at night.
This Music Festival is an extension of the phenomenal annual 3 Music Awards which blends and parades crafty innovative stage performances that linger in the hearts of attendees. The 3 Music Fanfest, will be held at Untamed Empire, Accra, on May 14th, 2022. Stay glued to their Instagram for more info.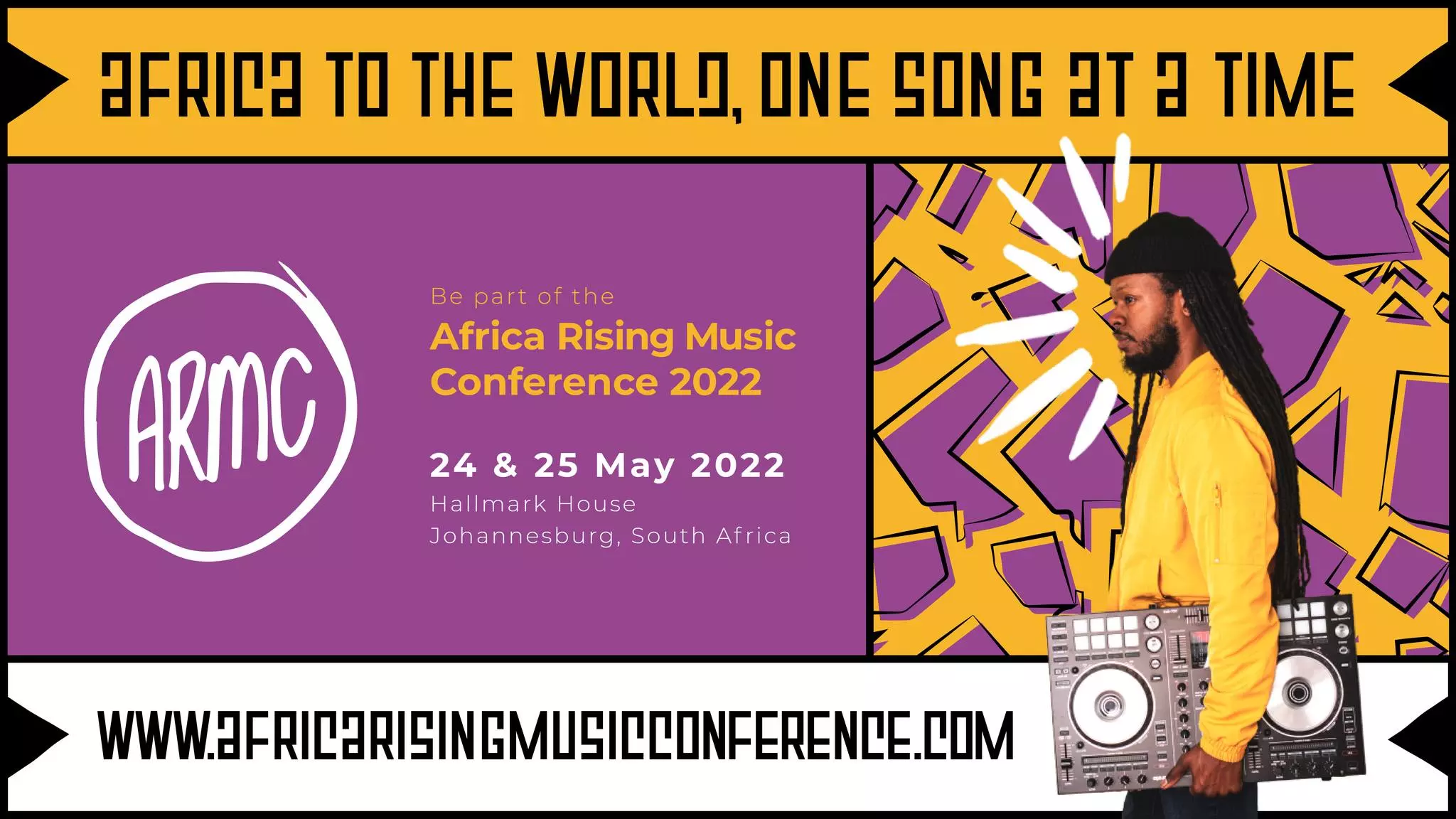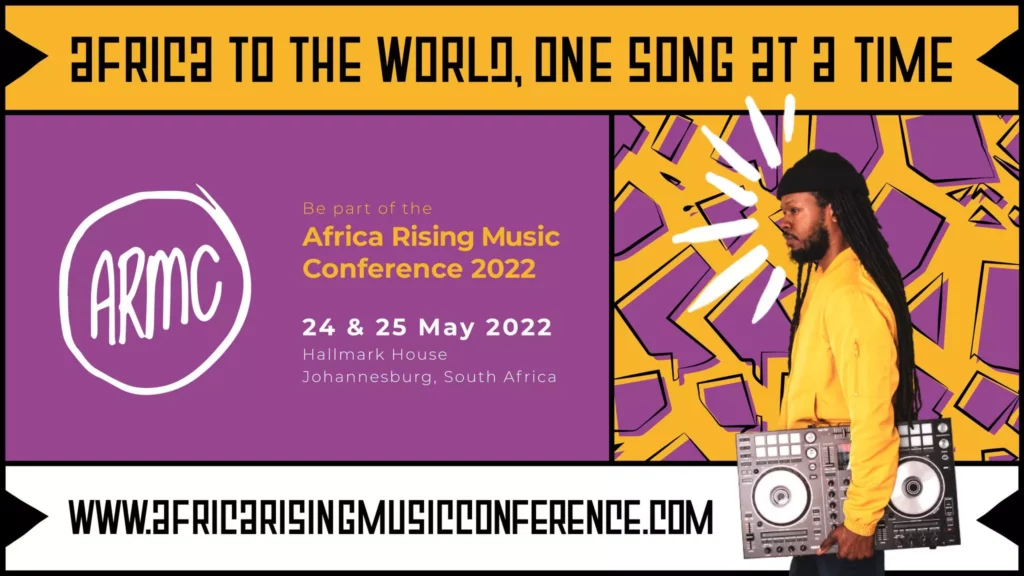 5 – AFRICA RISING MUSIC CONFERENCE, 25th – 26th May, 2022, Johannesburg, South Africa
Originally slated to launch in the spring of 2021, its first edition will be held in May 2022. A female-led initiative in partnership with Women In Music, the Dutch Music Export, the Berlin Music Commission, MTN Bush Fire Festival, and Hallmark Hotel, the conference defines itself as a collaborative space for taking African music from the streets to the studio, and on to the world.
ADVERTISEMENT
Inspired by Beyoncé's Grammy-nominated album The Lion King: The Gift, Stormzy's Brit Award-winning Heavy is the Head, Africa Express's EGOLI, as well as African-music club night sweeping the European continent, the organizers identified that there is a growing global trend of creative collaboration with artists from Africa at their heart.
With growing streaming numbers for African artists, they see real opportunities in the power of African music across the globe. This independent conference is poised to become a global Rendez-vous of industry professionals committed to championing African Music around the world. This year's edition of the Africa Rising Music Conference (ARMC) will be held in Johannesburg at the Hallmark House Hotel on the 24th and 25th of May 2022. Head to their website for future announcements: africarisingmusicconference.com
ADVERTISEMENT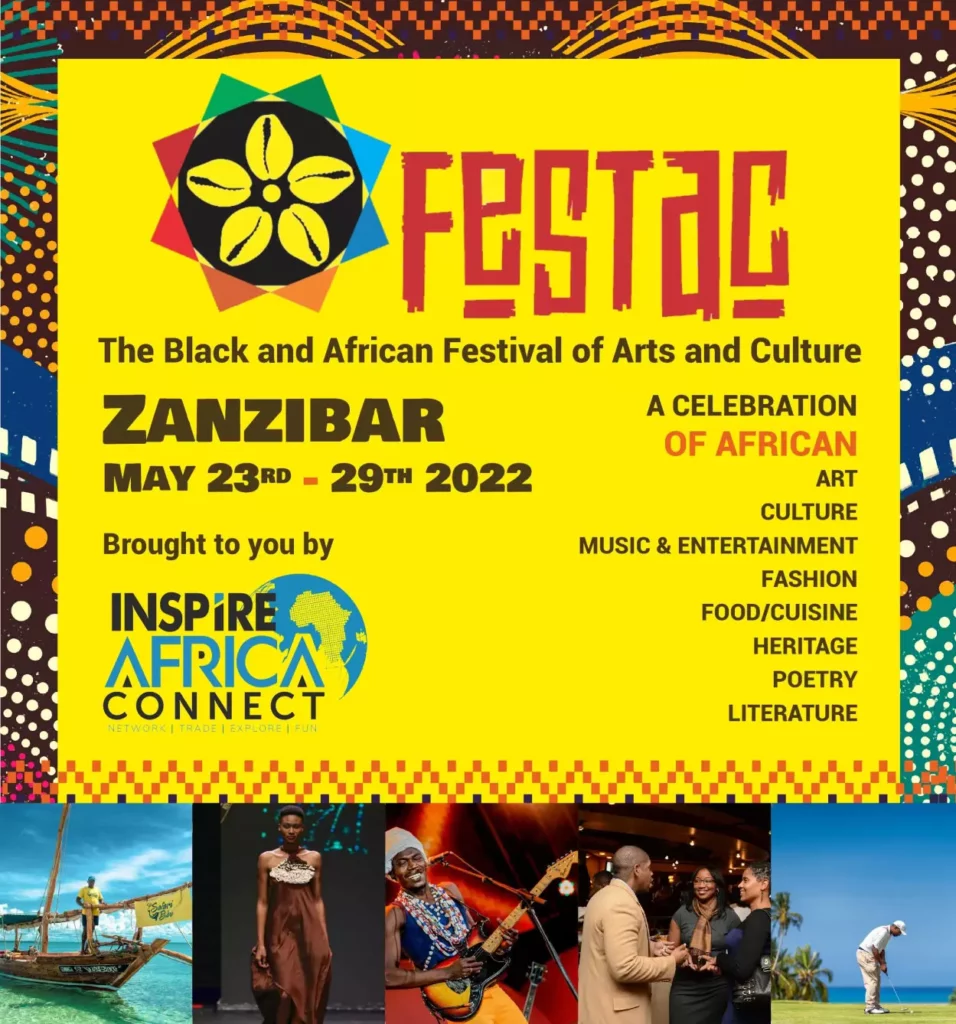 6 – FESTAC AFRICA 23rd – 29th May 2022, Zanzibar – Tanzania
FESTAC Africa, also known as the World Black and African Festival of Arts and Culture, is an art and cultural festival designed to highlight & elevate thrilling and thriving talent from and within Africa. The festival features a festive celebration of culture in the form of Art & fashion installations, live painting, the best of African cuisine, and live performances by African artists.
FESTAC Africa will be taking place from 23rd – 29th May 2022 on the beautiful island of Zanzibar. This festival consists of Africans & other nationalities which makes it a perfect opportunity for networking, collaborations, and draws a multi-generational global community to the scenic Island of Zanzibar to experience an eclectic Pan-African and international line-up of music, theatre, poetry, film, dance and visual arts a vibrant handcraft market, family-friendly performances. & Kid Zone as well as interactive art and dialogue space, create a truly diverse & magical 7-day entertainment experience.
ADVERTISEMENT


7 – SANDBOX FESTIVAL, 26th – 28th of May, 2022, El-Gouna, Red Sea, Egypt.
Set on the stunning grounds of Gouna Red Sea, Sandbox Festival is the largest electronic music festival in Egypt. An African music festival celebrating in the laurels of Red Sea's beautiful location – offering visitors the chance to see performances by incredible talent from house and techno artists. Sandbox Festival 2022 will take place between May 26th and the 28th, on the beaches of El-Gouna Egypt. Visit www.sandboxfestival.com/experience to know more.

ADVERTISEMENT
8 – BUSHFIRE FESTIVAL, 27th – 29th May, Eswatini (Swaziland)
Bushfire festival is an annual explosion of entertainment hosted in the House on Fire, in the heart of the Malkerns Valley, Eswatini (Swaziland).
Taking place in the month of May (27th – 29th), a feast for the senses, the 3-day festival sees this part of Swaziland taken over by music, alcohol, and visitors looking for a good time. Over 26,000 residents and tourists from over 70 countries descend upon the town to experience this internationally acclaimed African music and arts festival.
Themed, "REIGNITE THE FIRE" this year, the rapidly growing festival is a perfect excuse to dive into Eswatini culture through the crafts and food markets at the festival whilst enjoying a mostly Southern African music line-up with sprinkles of afro beats, hip hop, jazz, and soul.
Planning a trip and want to know how to make the most of your time? See Bushfire festival's need-to-know guide.
ADVERTISEMENT


9 – THE ATLANTIC MUSIC EXPO 2022 | 9th – 11th June, Mindelo & 13th – 16th June Praia, Cape Verde
One of the most unique expositions, The Atlantic Music Expo takes place on the beautiful island of Cape Verde, and positions itself as a meeting place for music professionals from the Island, from "Afri", "ca", and on both sides of the Atlantic Ocean.
The center of the capital, Praia, is the home of AME. But in 2022, for the first time, the event will start on the island of São Vicente in the bright city of Mindelo, and then continue in Praia, the island of Santiago.
This transatlantic exposition includes both conference and showcase events in its program, as well as networking meetings and a professional market. This growing event attracts industry professionals from all over the world every year, with its delegates representing more than 30 countries. It has 6 conference sessions, four practical workshops, around 30 showcase concerts, and 72 stands at the trade fair.
Dates are as follows 9 – 11 June 2022 – Mindelo (São Vicente – island), 13 – 16 June 2022 – Praia (Santiago – Island). www.atlanticmusicexpo.com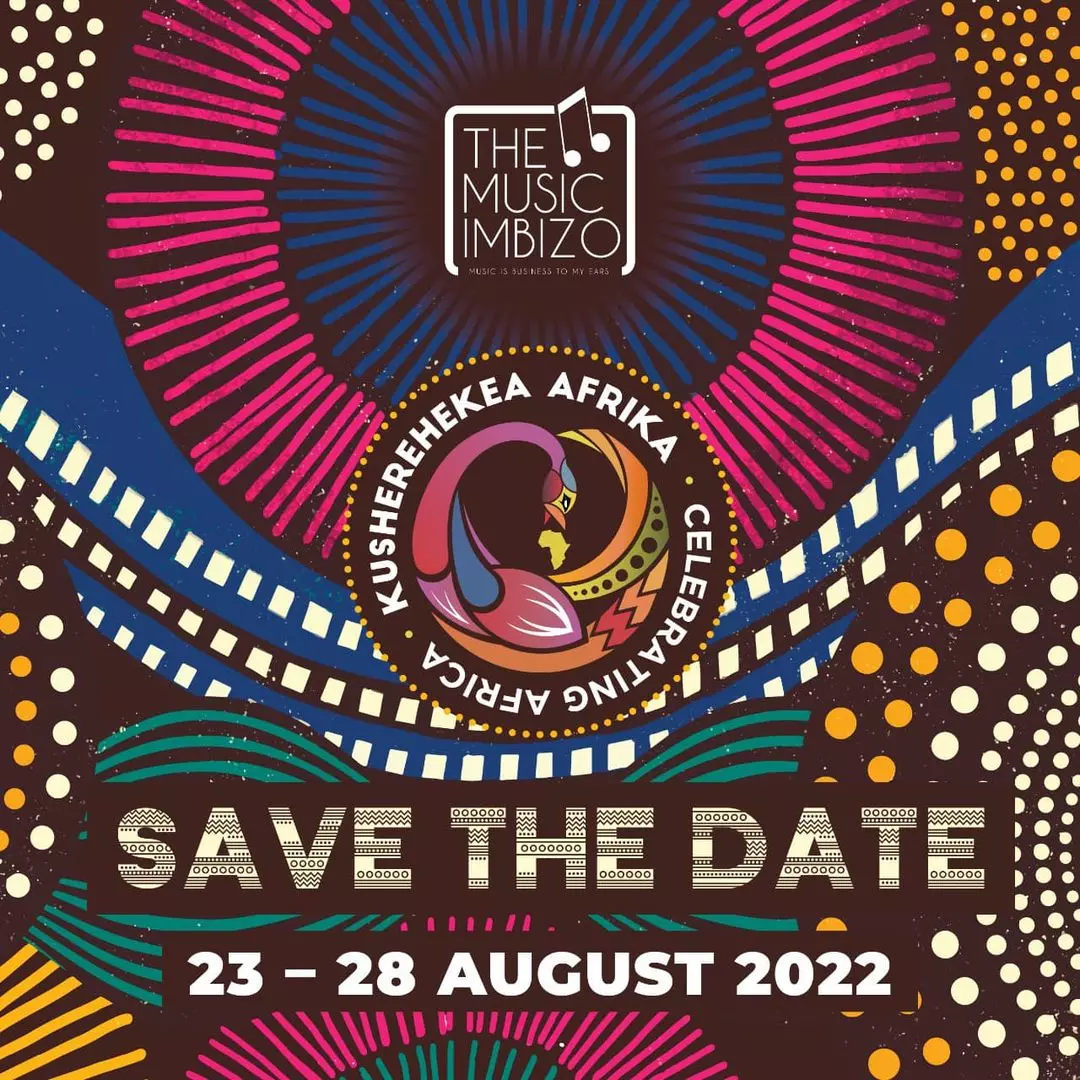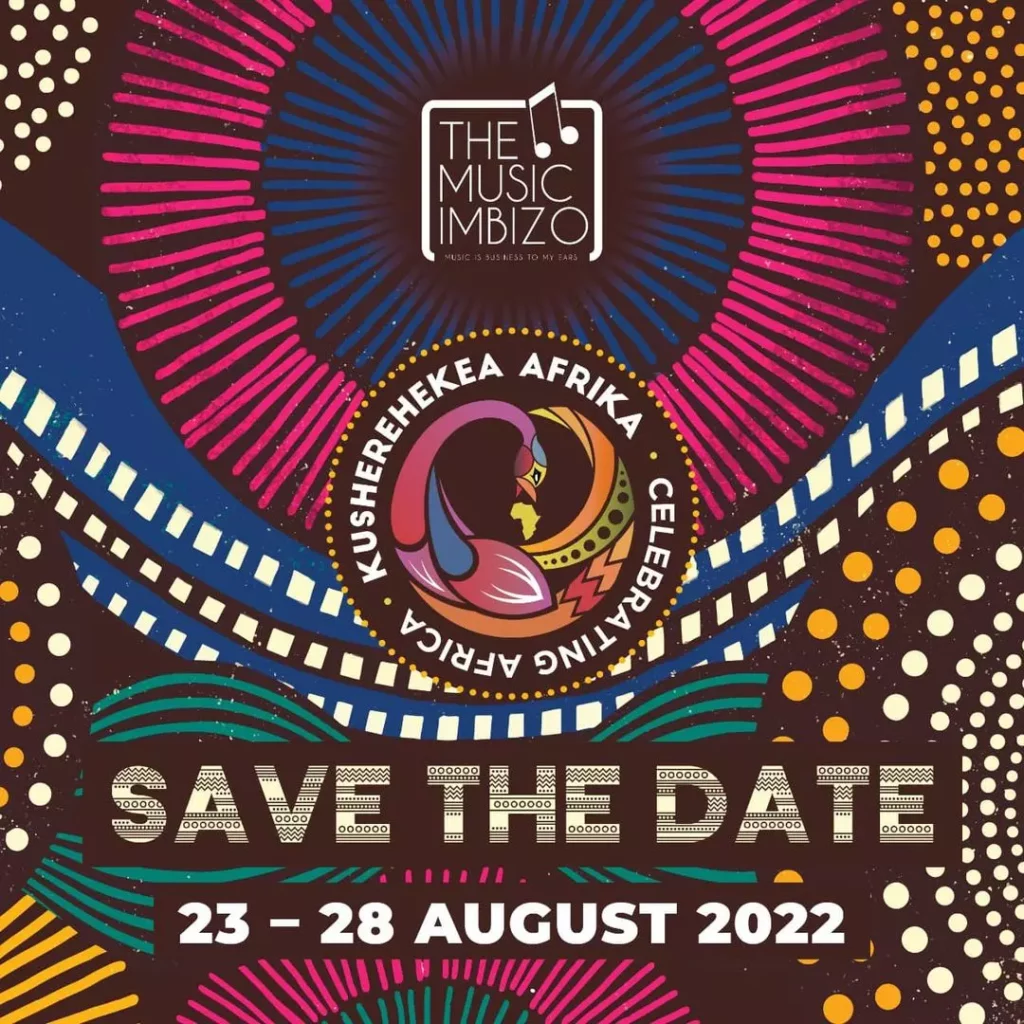 10 – The Music Imbizo – Durban, South Africa.
The Music Imbizo 2022 (Tuesday 23 – Sunday 28 August) will be hosted at the Moses Mabhida Stadium (Durban, South Africa). One of the most important music business gatherings on the continent. The Music Imbizo is Durban's very own international music business conference and exhibition, and stands as a platform for business and cultural exchange in Africa, providing networking opportunities for entrepreneurs in the music industry. It aims to develop and export talent within the continent by encouraging continental travel and collaborations and internationally via panel discussions, exhibitions, workshops, hackathons, and a moot court. The theme for The Music Imbizo 2022 is: Kusherehekea Afrika – Yaliyopita. Sasa. Baadaye. In English, this means "Celebrating Afrika – The Past. The Present. The Future".
ADVERTISEMENT
Over the years, it's hosted legendary figures like Prof. Joseph Shabalala (Ladysmith Black Mambazo – South Africa), Monte Malone (SNR Vice President – MUSEXPO, USA), Karabo Motijoane (General Manager – Sheer Publishing), and Seymour Stein (Vice President: Warner Bros, USA). Music Imbizo has featured over 500 speakers/facilitators / artists representing over 40 countries. You can register to participate here. www.themusicimbizo.co.za

11 – SOUTH AFRICA MUSIC WEEK 27 – 29 September 2022.
South African Music Week (SAMW) is a public-private partnership between the government, South African Music Week, and the private sector.
ADVERTISEMENT
SAMW is the largest music conference and tech expo in Southern Africa, and also serves as a music festival and industry music awards event It is the international marketplace for Africa's music industry to perform, trade, collaborate and export its music, culture, attract business, investment, trade, and tourism.
The event is the ideal platform for the creation of employment, sharing of ethical business practices, advanced technology, innovation, trademark, and copyright protection. South African Music Week attracts more than 3,000 delegates and 4,500 musicians, and that number is expected to grow annually.
Attended by musicians, industry professionals, ICT practitioners, tourism, investment, business, industry, and governments from around the world, bespoke programming is specifically designed to meet the needs of artists and musicians at every level of their careers.
Every aspect; from staging, choreography; playlists, e-commerce, and social media; the impact of digital tech, and how to roll out new releases are addressed. Workshops, Panels, and Exhibitions explore critical areas such as innovation in digital marketing; how to grow your audience, reach new fans; meet labels, promoters, music scouts, and talent buyers. www.samw.co.za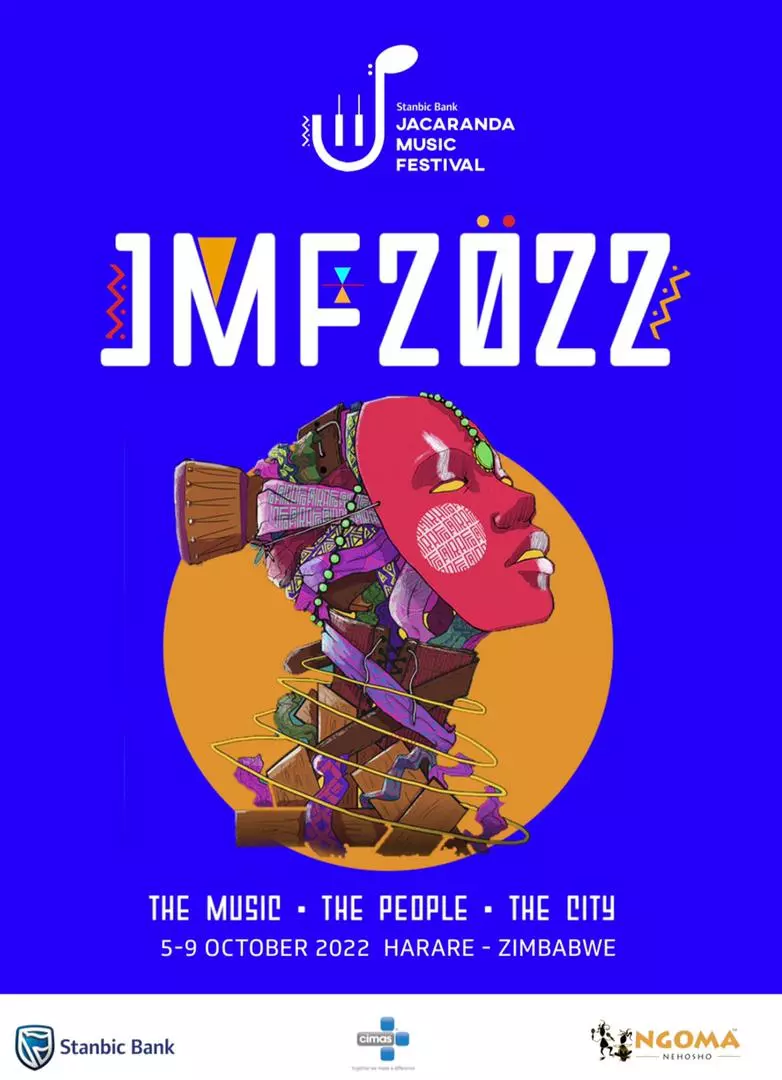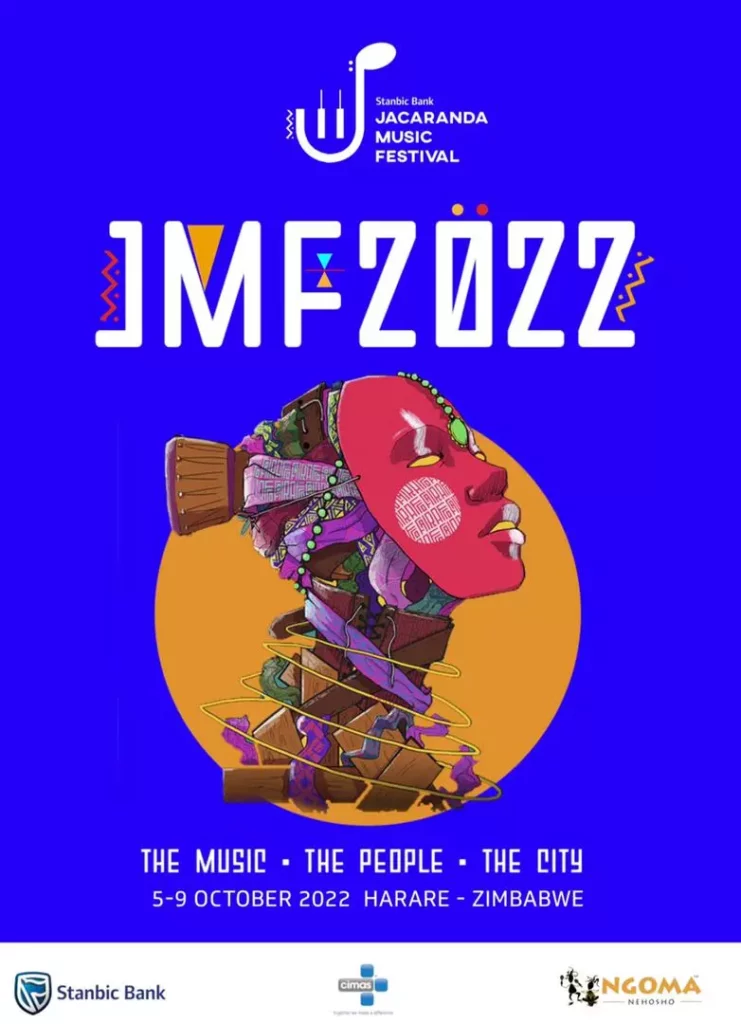 ADVERTISEMENT
12 – JACARANDA MUSIC FESTIVAL, 5th – 9th October, 2022 , Harare – Zimbabwe.
The Jacaranda Music Festival is Zimbabwe's fastest-growing annual music festival which keeps growing exponentially each year. The aim of the festival is to enhance Harare's artistic and cultural scene by bringing all people together to celebrate and be new, as symbolized by the blooming Jacarandas that line the streets of Harare.
Organized by NgomaNeHosho, the festival creates an environment that fosters inclusivity and social cohesion while bringing awareness to and appreciation for our cultural assets as well as bringing in partners that are working in areas of conservation. The festival is always proud to present a diverse and exciting top-quality line-up with such legendary and established musicians as well as to offer an opportunity for emerging acts to be seen. Don't miss this year's event slated for 5th – 9th October 2022 in Harare, Zimbabwe.


13 – VISA FOR MUSIC, 16th – 19th November, 2022, Rabat – Morocco.
Visa for Music is one of the biggest music trade shows on the continent, operating since 2014 as a crossroad for developing the cultural industries in Africa. Their website states that over 8000 professionals attend over 500-speed meetings with delegates from over 85 countries.
Visa for Music describes these speed meetings as mini, 5-minute opportunities to allow artists to present their projects and begin or continue to establish their network. There is also an exhibition over the three days with hundreds of exhibitors showcasing their products, services, or organizations for attendees.
ADVERTISEMENT
Of course, a music conference would not be complete without an adjoining festival and carnival-style parade, so there will also be plenty of opportunities to party. Check out their website as they are currently accepting applications for artists, DJs, and other acts. www.visaformusic.com/en/accueil-2/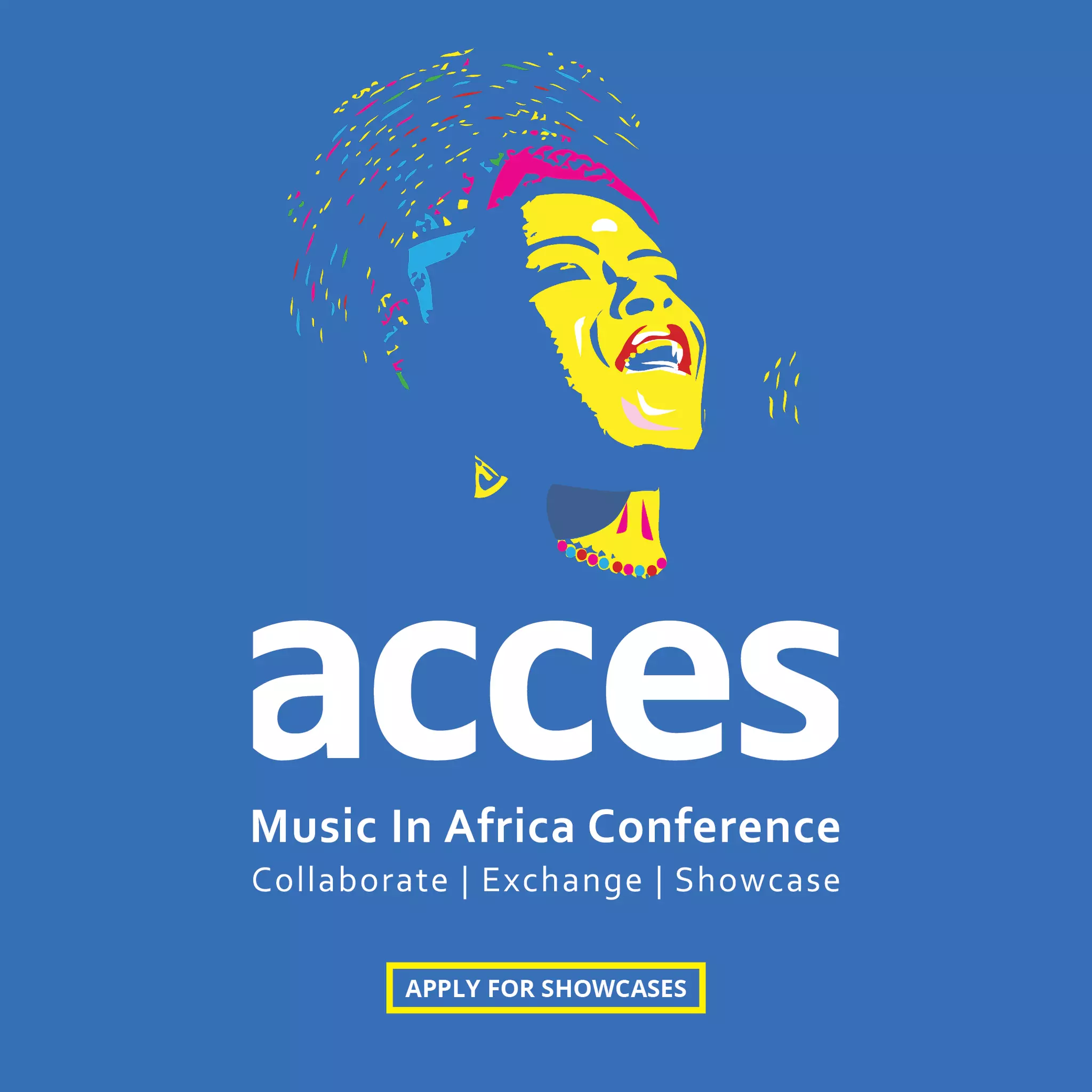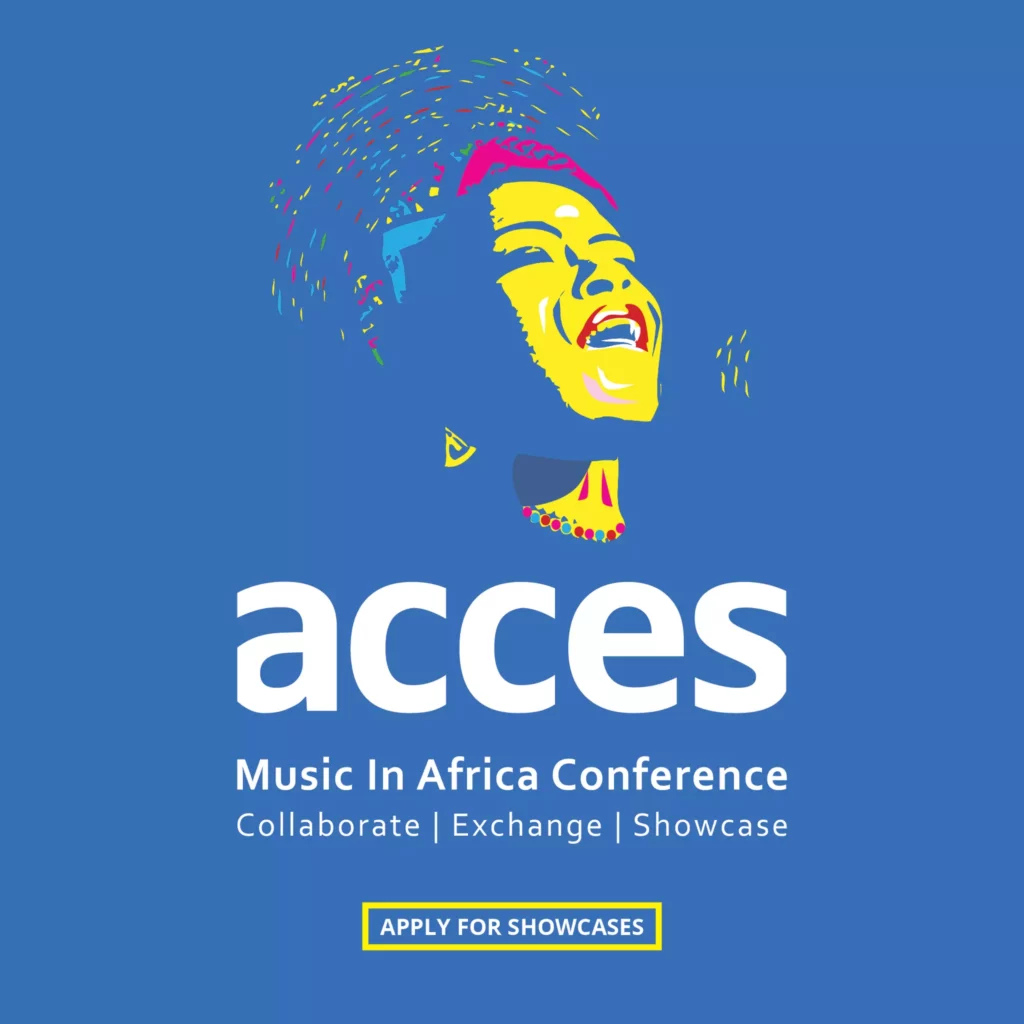 14 – ACCES 2022 IS GOING TO TANZANIA
The Music In Africa Foundation (MIAF) is pleased to announce that the fifth edition of the ACCES music conference will now take place in Dar es Salaam, Tanzania, from 24th to 26th November 2022.
The Music In Africa Conference for Collaborations, Exchange, and Showcases, or simply ACCES, is a pan-African trade event for music industry players to exchange ideas, discover new talent and create business linkages. ACCES is held in a different African city every year, attracting active music industry players from across the globe. ACCES is organized by the Music In Africa Foundation, a non-profit and pan-African organization, in partnership with Reeperbahn Festival International, Siemens Stiftung, Goethe Institut, and Alliance Française Tanzania.
ACCES has stamped its authority as Africa's leading music conference. Despite the COVID-19 pandemic in 2021, the conference brought together over 550 delegates from 31 countries on the continent and beyond. The conference also hosted 74 showcasing artists from Africa and the diaspora, who got to perform for an influential audience at Constitution Hill in the heart of Johannesburg. Thousands of music professionals are expected at the next edition.
ADVERTISEMENT
Apart from live showcases, the event features panel discussions, presentations, exhibitions, pitch sessions, Q & A sessions with prominent musicians, and visits to key music industry hubs in the host city. Many of these activities will be planned for ACCES 2022, with the ACCES team already exploring a tailor-made program that will cater for the specific needs of the local music industry.
ACCES is free to attend for African delegates and we urge all music professionals who are involved in the music scene to come together to explore new prospects and network with event organizers, record labels, digital distributors, and media representatives from countries like South Africa, Nigeria, Kenya, Germany, France, the UK and the US, to name a few.
ACCES 2022 will open on 24 November with the Music In Africa Honorary Award ceremony, which pays tribute to African artists who have made immense contributions to the music and cultural industries in their countries and Africa as a whole. Previous award recipients include Baaba Maal (Senegal, 2017), Eric Wainaina (Kenya, 2018), Ebo Taylor (Ghana, 2019), Bibie Brew (Ghana, 2019), Vusi Mahlasela (South Africa, 2021) and Thandiswa Mazwai (South Africa, 2021).
For more information about the conference, visit the official ACCES website.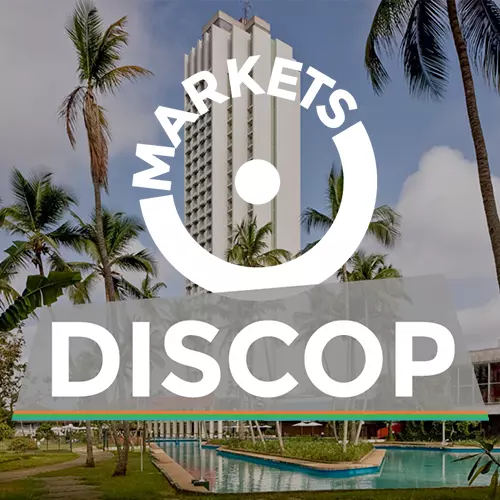 15 – DISCOP AFRICAN CONFERENCE, 29 NOV – 1ST DEC, KIGALI, RWANDA.
DISCOP Africa is the leading B2B market for film, television, and digital content distribution and co-production business in Sub-Saharan Africa. DISCOP Africa will celebrate its 25th edition in 2022 and take place in Kigali, Rwanda from Tuesday 29 November to Thursday 1st December. Past markets were held in Senegal, Ghana, Kenya, Tanzania, Ivory Coast, and South Africa.
DISCOP focuses on delivering well-matched, well-prepared, virtual, and in-person meetings between content distributors/producers and acquisition and co-production executives representing broadcasters, premium cable channels, pay-tv operators, mobile networks, streaming platforms, and major production companies operating in Sub-Saharan Africa.
This isn't an all-inclusive list of all events across the continent, but rather a small curated selection by The Music Pharmacy. If there isn't a mention of an event that you think should be on the list, we would love to hear about it in the comments below!