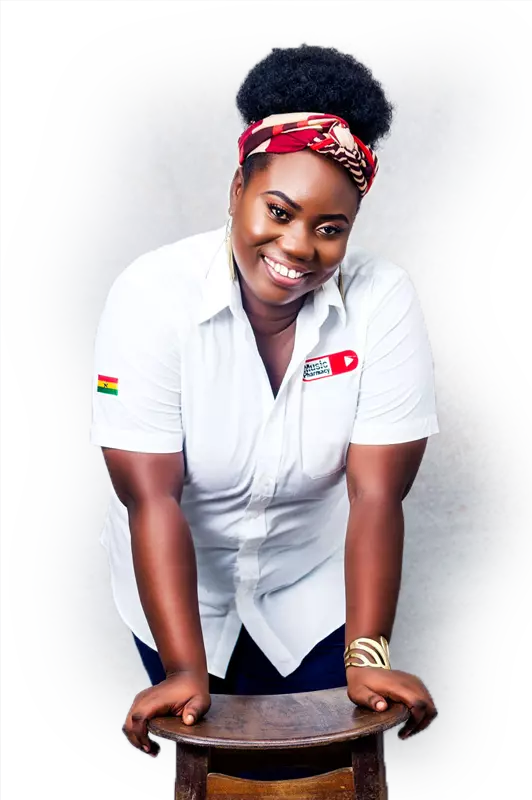 Freda Appiah-Asare is a change agent. She is an N.G.O. professional and founder of Hope In Motion Youth Entrepreneurship Development Foundation based in Takoradi, a non-profit organization that seeks to coach young people in Ghana and the world at large to actualize their full potential irrespective of their educational backgrounds.
Freda Appiah-Asare is also a social entrepreneur and a media personality.
She is a member and volunteer of many event brands and companies, one of which is Asabaako (One Dance Festival).
Her sales proficiency adds to her portfolio as the immediate past marketing manager for Radio Premier, a campus-based radio station at the Takoradi Technical University.
Freda Appiah-Asare currently serves as the administrator for Music pharmacy.